7 tips on building strong Customer Relationships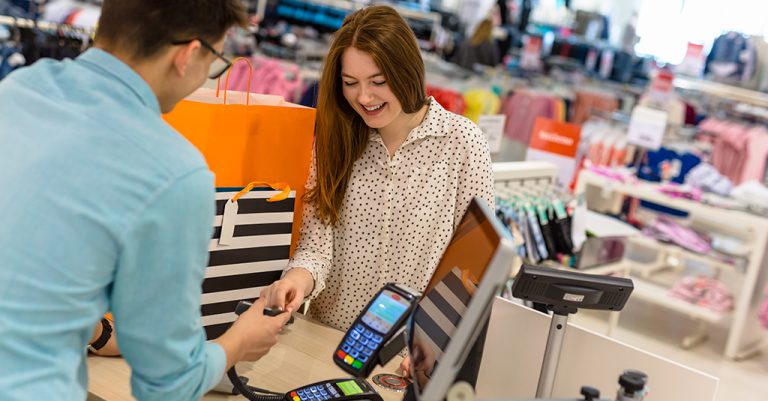 All business decisions can have an impact on how customers view their relationship with the company, as customer relationships, that is the sum of the connections that a company forms with a customer through interactions and purchases, can help businesses form the kind of loyal connections that lead to long-term profits. 
While customer relations refer to the relationship you build with your customers, customer service can be regarded as a subset, referring to specific and individual customer complaints and/or issues that need to be addressed immediately. 
Benefits of strong customer relationships
Good customer relationships are a critical part of having a successful business, as they set the tone for how existing and future customers think about a business and its products. Some of the benefits of strong customer relationships are: 
Resilience:

companies rely on their customer relationships to build a loyal base of consumers that they can rely on to make purchases. Knowing that you have good relationships with your customers can help you feel confident with income projections and invest in ways to expand.

 

Word-of-mouth advertising:

having a good relationship with your customers can encourage them to share their positive experiences with others and introduce your brand to new customers.

 

More purchases:

good customer relationships often lead to customers staying with your company for a long time, making more purchases

,

and spending more money as time goes on. Increasing the lifetime value of each customer by growing strong relationships is a great way to get the highest return on the investment you made to attract each customer.

 

Increase Customer Lifetime Value (CLV):

t

he longer the customer retains with your business, the greater the value provided during their lifetime relationship. High CLV means each customer will bring in more revenue for your company. When it comes to customer success, you should spare no effort in building strong customer relationships. 

 

Lower customer

churns:
almost two-thirds of customers stop buying from a company if they have a poor Customer Experience (CX). When you adopt the right techniques to build customer relationships, you deliver great experiences, which brings your customers back to you and reduces the chances of customer churn. By delivering the expected service, you stop them from switching to other brands. 
Check your customer relationships by signing up and receiving for FREE your Customer Experience and Loyalty metrics!
What are the principles of good customer relationships? 
A good customer relationship is when the customers have a consistent Customer Experience every time they interact with the business and leave them with a good impression. There is mutual regard and understanding between the customers and business thus extending for a long period. 
The actions for building strong customer relationships embody providing real–time support and also proactively offering solutions that are geared toward customer success. Customer relations aims to create a mutually beneficial relationship with the customer that extends beyond the initial purchase. 
In order to build good customer relationships, this is a list of the most important principles behind building solid customer relationships, to be best viewed and implemented together as a part of an overall CX strategy.
Keep learning about your customers: this is the only way that you can anticipate their needs while making the right decisions about how to develop relationships with them.

 

Grow a relationship with your customers; Interact personally with your customers and make them feel that you understand what they want. 
Customize your approach; differentiate treatment by segmenting your customers based on their needs and preferences.

 

Important of customer relationships; know that some customers are more interested in the ways you build customer relationships than your products or services.

 

Keep your customers posted; Notify your customers about the things they are interested in doing business with you.

 

Make their experiences with your organization seamless and aligned across channels: simplify the experience for your customers, by taking a holistic view of your customers and consolidating information from across the organization, regardless of geography, department, function, contact channel, social community, or product line.

 

Focus on revenue and retention more than on reducing costs: a renewed focus on building relationships can require so many organization-wid

e

process changes that operational cost savings may well be realized – but keep your eyes on value, overall revenue

, and retention first. 
Enable information sharing and interaction across the organization: it is both a requirement and a benefit of customer relationship management that organizations improve their internal communication processes. The only way to develop a comprehensive view of each customer's relationship with the organization is with the full participation of every part of the organization.

 

Create business rules to drive all customer relationship management decisions and automation: business rules codify and automate processes, specifying what should happen in specific situations, thus enabling both differentiated customer treatment and automation. 
Empower agents with information and training: just as the cockpit of an airplane displays all the information a pilot needs to fly in any conditions, the contact management screen should pull together cleanly and clearly all that the organization knows about its relationship with that customer. Empowerment is a complementary principle because no set of business rules can or should fully anticipate every conceivable situation. 
The 7 tips to build and maintain customer relationships
Here are 7 tips that will help you build and maintain your customer relationships. 
Assess the customer journey:

t

o have good customer relationships, you first need to evaluate the customer's actions and thought processes during the buying process. Having a customer journey map that details each step of the sales

to

funnel and addresses a customer's thoughts at every stage can help you empathize with the Customer's Experience and anticipate their needs.

Introduce yourself to the customer:



taking the time to introduce yourself to the consumer on a personal basis is a great way to form genuine connections.Give customers a direct contact number for a front-facing staff member, and sign all communications with the name of a real employee. 

Be responsive:

w

hen customers can trust that you'll reply to their needs right away, they'll have an incentive to keep using your services and build a long-term relationship. Make sure to respond to messages from customers as effectively as possible to engage them before they get distracted or move on to a competitor, by setting policies ensuring a response within a certain time frame.

Personalize all communications:

c

ustomers often appreciate getting personalized attention and feel more attached to brands that interact with them on a personal level. Personalizing communications with customers by calling them by name is a simple and effective strategy for developing customer relationships. You can use mailing list software to automatically fill in customer names in form emails or even write personal letters to them. 

Provide a multi-channel communication approach: 

d

o your customers know they can reach you with what they need to? Do they know how? Strong customer relationships require active communication. It means your customers need to be comfortable reaching out. 

Let your customers know if you are best reached by email, live chat, social channels, text message,

or other forms of communication. You should also know how they prefer to be contacted and be actively available to deliver a consistent Customer Experience across all the channels.

 
Here are some tips on identifying the channels :
Understand your target audience – You need to start working out what platforms your customers are using and how they prefer to interact with brands.
Choose the right communication channels – Whichever channel you opt for, the overall goal should be in driving conversion and also

work

in tandem with the other channels to provide a consistent and unified Customer Experience.

 

Focus on brand engagement –

To

sell your brand and create real longevity, you will need them to interact with you. You should focus on conversational engagement across all channels customers reach out to you.

 

Tailor your approach for channels – A truly successful multichannel strategy needs content specifically tailored to suit each channel. Ensure to make the content is different, but the message is consistent.

 
Use the right CX tools:

by using CX and Loyalty, as well as CRM tools, you can measure, design, and improve Customer Experience

to increase customer satisfaction, loyalty, and advocacy, as well as to identify your most profitable customers, and target them with marketing messages and offers made just for them.
This is the best way to understand your customers, find new prospects and boost sales by optimizing, assessing, and streamlining your communications with customers and enhancing the below areas: 
Insightful information on your customers 
Better Customer Segmentation  
Increased customer retention rates 
More effective communication  
Loyalty:

yo

ur loyal customers are the most valuable assets to your business; show them your gratitude by:
Reward – Reward your customers and offer them discounts, freebies,

and

exclusive buying opportunities.

 

Premium services –

offer

premium services like video chat

and

chatbot support. 

 

Early access – Reward your loyal customers to give them something exclusive.

 
Building trustworthy customer relationships relates to all interactions across the customer journey and other factors that can influence a customer relationship.
Businesses should make sure to focus on a comprehensive approach to customer success, while at the same time planning the techniques to build great relationships with their customers.