Visualize your data, and make strategic data-driven decisions!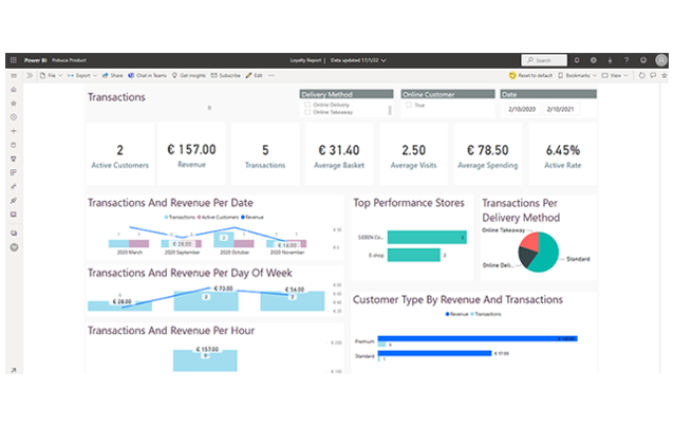 Power BI is a suite of business analytics tools to analyze data and share insights. With Pobuca Experience Cloud you can have Power BI dashboards that provide a 360-degree view for business users with their most important metrics in one place, updated in real-time, and available on all of their devices.
By presenting your data in an easy-to-understand format, a BI solution helps you to have a better understanding of your business's strengths and weaknesses while providing actionable metrics – making it a critical tool to ensure competitiveness and profitability.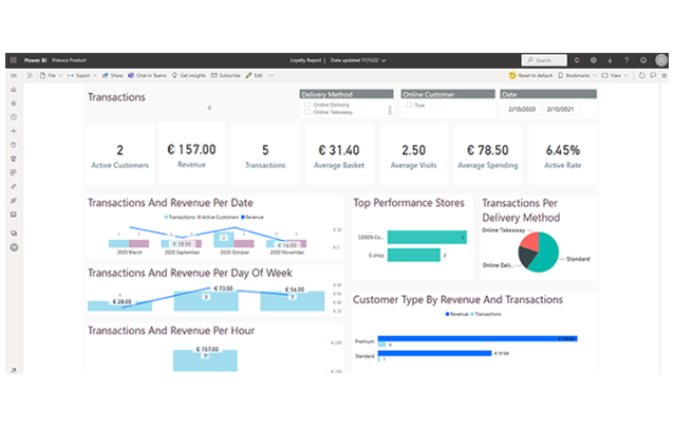 Get intelligent features with Pobuca's Power BI
Experience your data any way, anywhere – in seconds and at global scale.
Power BI can unify an organization's data, whether in the cloud or on-premises. Using Power BI gateways and connectors, users can connect SQL Server databases, Oracle, SAP Hana, Sybase, Teradata, Analysis Services models, and many other data sources to their dashboards.
With Power BI Publish to the web, you can easily embed interactive Power BI visualizations online, such as in blogposts, websites, through emails, or social media, on any device. You can also easily edit, update, refresh or un-share your published visuals with your team.
There are many different types of visuals available for you to use. Custom visuals to enable business users to see their data in a way that fits the business best. Report authors can then import the custom visuals files into their reports and use them as any other Power BI visuals.
You can stream data and update dashboards in real-time. The devices and sources of streaming data can be factory sensors, social media sources, service usage metrics, and anything else from which time-sensitive data can be collected or transmitted in a timely manner.