Create effective marketing campaigns that boost customer engagement
Create long-term relationships with your customers by using a 1:1 marketing approach through all digital touchpoints. Decrease marketing budget by investing in targeted, personalized campaigns and easily monitor real-time campaign progress.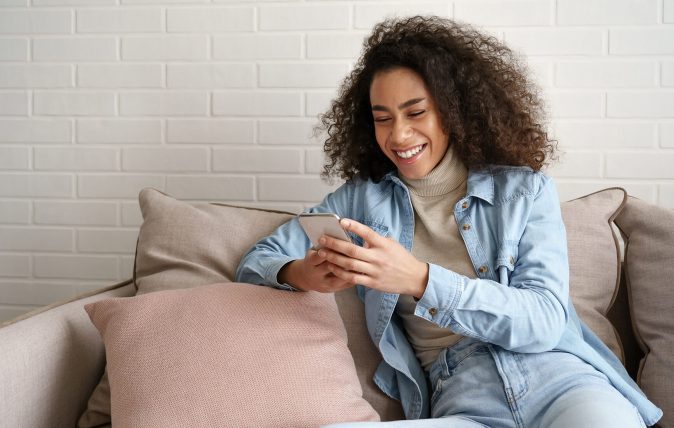 Pobuca Experience Cloud features
Use customer data, such as campaign interactions, website, mobile app or social media activity, demographics, and shopping habits to send personalized content and predict future behaviors.
Choose your preferred communication channel (email, SMS, Viber, push notification, chatbot, etc.) and your ideal criteria for the intended recipients and create your marketing campaigns.
Campaigns personalization
Customize your email campaigns based on your customers' data, preferences, e-shop visits, previous orders, wish-lists, locations, generate customer personas and create tailor-made content and design.
Leverage your communication channels with targeted marketing campaigns and actions based on real customer data- such as behavioral and demographics analytics, interactions, etc.
Optimize the overall campaign performance, predict future buying behaviors, offer personalized customer experience, and receive recommendations through analytical reporting based on AI and ML.
Improve future campaign performance by utilizing AI deep data, key-metrics, ML algorithms, and detailed statistics from the email campaign delivery (open, clicks, delivery report, popular devices).

How to offer seamless omnichannel experiences?
Maximize your customers' satisfaction and optimize Customer Experience by offering them digital touchpoints to access during their journey.
Provide the most suitable digital touchpoints (web, mobile, and chatbot) and allow customers to learn more about the brand and products, access personalized content & offers, or even find answers to their questions.
Bring value to customers and inspire them to build their relationship with the brand. Enable them to access brand information and its products or view personalized content and receive targeted information or promotions while browsing. Track customers' actions and use web push notifications to inform them about upcoming events, special offers, new products with personalized content. Moreover, games, calculators, quizzes, surveys, and giveaways, are powerful techniques for engaging with customers via your microsite.
People today use mobile apps for almost everything in their everyday lives and this makes them important for your brands' Customer Experience as well. A mobile app can help you engage with customers even when they are not actively engaging with your brand at that point. Increase engagement and revenue, by analyzing the history of purchases to make special discounts on their favorite goods or service and keep them updated with the latest offers, updates in the product/services portfolio, exclusive discounts, and much more. Track customers' actions in the app and use personalized push notifications to remind them about upcoming eventsand news, such as new arrivals, sales beginning, presentations, and special offers.
Offer a conversational Customer Experience is an essential component of the overall experience with your brand. A 24/7 conversational touchpoint can offer your customers personalized experiences via AI and NLU (Natural Language Understanding). Pobuca virtual agent offers instant responses to business Q&As and handles numerous customer requests and complaints with consistency.