9+1 activities to boost customer engagement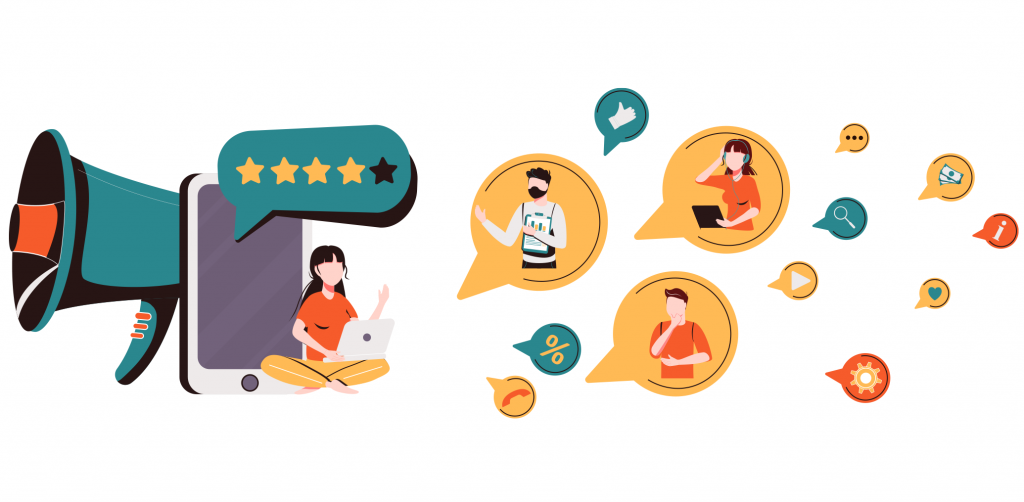 Most people will tell you that the most important thing in business is customer acquisition. And this can't be wrong. Customer engagement is all about holding onto the customers you already have and all the steps you will be taking in the process of building a relationship with them.

And the best way to start with your customer engagement would be to create a straightforward strategy for this, to serve as a roadmap on how to increase customer satisfaction by having valuable interactions with them across channels, from both reactive and the proactive side i.e. how your team interacts with customers when they reach out on their own and ways your company can take the initiative and actively engage with your base."
10 engagement strategies for your business
Here are the 10 strategies that will help you keep your customers engaged with your brand;
1. Go social
Keep your social pages updated and even more helpful than your actual websites; remember, it's easier for your customers to follow you there and get notifications as soon as you have posted. Engage with your current and future customers; post regularly, show off new items for sale, and share urgent changes to their store hours
2. Engage across channels
Reach and respond to your customers across the sum of your communication touchpoints, for a seamless customer experience across channels. And make sure that you have the right tools to make it happen so that you can be as responsive, insightful, and consistent across different channels and streamline all of your communications.
3. Share your positive reviews 
Make sure that you will let your customers know of a good review about you. Take a screenshot and share it on all of your social platforms, thanking—and tagging—the author for their kind words. Doing so will not only prove that you are doing your business right, but it'll also encourage other customers to do the same and give them an example to pull from as they write.
4. Find these quiet customers of yours 
Seek out some of your silent customers, thank them for trusting you and ask them if they have any concerns. Make sure that you approach them gently and in a way that doesn't force them to talk to someone in real life.
5. Reward engagement
Sometimes, you won't have to reach out and encourage engagement. Your customers will sing your praises on their own. Build an active social media team that finds people who are enjoying their experience with your brand and send them fun little appreciation gifts.
6. Activate your fan club–
Think of creative ways you can get your customers involved in spreading their enthusiasm as brand ambassadors. Create a VIP Customer Club to thank them for their support, and bring them in for early access to new products or services to get their feedback before you go live. Odds are good that they will be flattered that they were chosen and will become even more vocal about how great you are.
7. Listen to the feedback 
Listening is an essential part of engaging with customers, and improving your services or a product based on customer feedback can go a long way toward building trust in, and excitement for, your brand. An easy place to start is survey results. Share an overview of the results via email with the participants and clearly outline two to three changes you plan to make based on the feedback. Then, once the changes are in place, follow up to let the survey-takers know that you've listened and taken action.
8. Leverage your data
Be resourceful on all kinds of data are you collecting as a company, through surveys and other sources, and how can you use it to personalize and improve the customer experience.
9. Deliver on your promises
Deliver on the promises you make to customers; make sure that your promotional promises line up with the actual product you're delivering. A good way to find out is to read your customer surveys and reviews to see how your services are being perceived.
10. Be socially active 
Integrate social responsibility into your business plan and make sure that you have included ways for your customers to participate and you might see a real increase in excitement for your brand. A good idea would be to set up regular volunteer initiations that allow your team and clients to work side by side in the community.
When talking about customer engagement, there's no need to reinvent the wheel or do it all at once, in order to make it work for your business. just take one or two items from this list and put them to work for you. Be sure to set some reasonable goals, and define how you'll measure progress. And don't forget to check in regularly to see how these initiations are doing, and try something new if you need to. With a little time and effort, you could see a real increase in customer engagement.