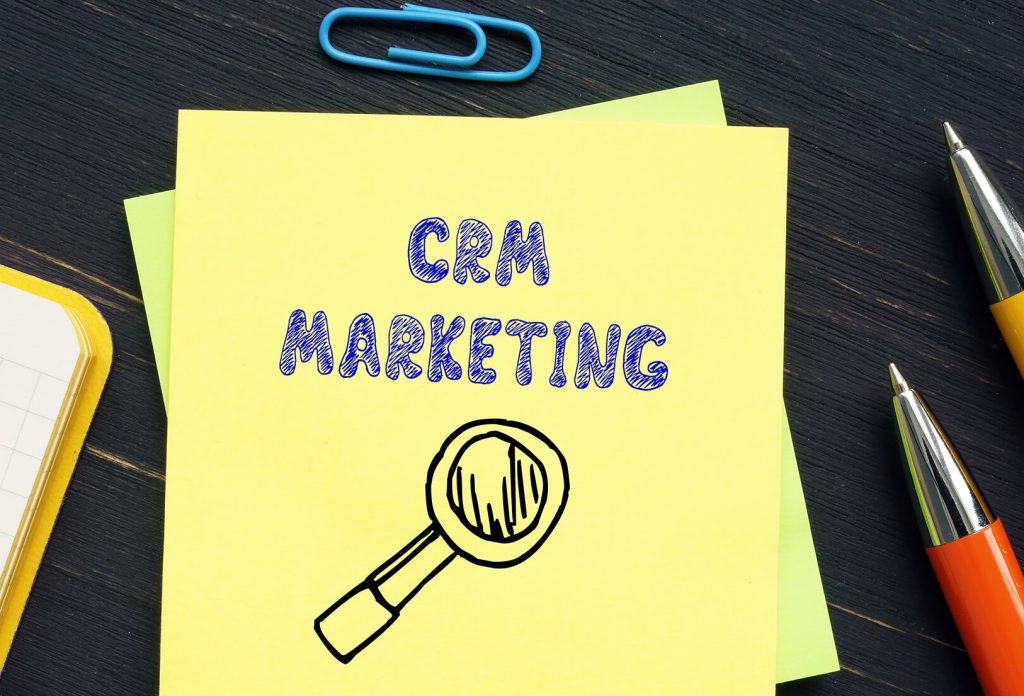 CRM stands for customer relationship management or the process of managing interactions with existing and prospective customers during the sales process. CRM software or technology is a tool or system of tools that can help organizations assess, organize, and analyze customer data and better manage relationships with customers.
What does a CRM system do?
A CRM system is intended to serve as a hub for organizing and processing valuable audience data and insights, providing all the tools needed to collect and manage information about people who are important to your business.
Data for potential and existing customers is collected and stored in the CRM system, tracking information across every touchpoint in a customer's journey (details shared through forms, engagement with marketing campaigns, interactions with customer support, buying patterns) to help your brand cater to their needs, build better relationships, and market smarter.
The merits of this process differ across departments, as a CRM can:
help sales reps quickly see past interactions and purchases before making a phone call,
provide support teams with the background and contact information needed to provide great customer service, or
give marketers access to details that will help them target their campaigns.
How to choose the right CRM for you
Your specific needs for CRM, if you want to build it around your marketing team, will vary widely based on how your business operates and sells to customers; here are 3 key questions to ask yourself when evaluating your own needs:
Who will use the CRM tools? Will your CRM tools primarily be used for marketing? Consider everyone in your organization who could benefit from access to customer insights, so that you can find a tool that will accommodate what you need.
Which marketing channels are used? Find a tool that integrates directly with the channels you use most, so that info can quickly be turned into action, and insights are unlikely to get siloed or lost.
Is the CRM scalable? It is important to find a tool that allows you to add functionalities as the operations grow bigger and become more sophisticated.
Benefits of CRM for marketers
Finding a CRM tool that meets your marketing needs can start to yield immediate benefits for marketers. Building a solid foundation for CRM allows you to:
Get a better sense of who you're marketing to. When you create a central location for customer reports, you see a clearer picture of who you're talking to and can keep track of any changes as your business continues to grow and evolve.
Send the right content to the right people. When you use data to target your messages, it makes it easy to send content that matters to customers (which makes it more likely they'll keep listening). Particularly for small businesses relying heavily on marketing to position their brand, tailoring messages to specific segments is key to making sure you don't overload your audience.
Use your data to find new people to talk to. Creating campaigns based on your existing audience knowledge makes it easy to find the people most likely to love what you have to offer, so you can be smarter about targeting your campaigns and getting the most out of your budget, and increase your sales productivity.
Find new ways to talk to people with shared interests. By seeing all of your data in one place, you'll start to notice patterns in who your contacts are and what interests them. And the more you know about audience trends and preferences, the easier it is to think of new ways to talk to your audience and improve your campaigns.
Let's see below some great things that you can be unleashing in the months to come, through the right CRM platform for you.
Guiding leads into your customers
With the use of the right CRM system, you can create automated marketing programs that guide visitors and convert leads into customers.
Engage with automated email marketing and extend customer journeys across digital channels, including mobile apps, SMS, group chat, social, and more.
Send customers down different paths based on what they do – making it more likely they will convert.
Use intelligent scoring to help progress qualified leads through the marketing funnel for maximum conversions.
Achieve an iconic brand experience across all digital touchpoints with a cloud-based, AI-powered content management system (CMS).
Design dashboards to quickly understand which campaigns are performing the best and how to maximize results.
Use customer profile or event data from across your marketing solutions to trigger personalized offers.
Understand the user journey to present valuable content that drives users towards conversions.
Personalize and engage more
You can become more insightful and effective at your communications with the customers, offering a real-time, personalized service and building real connections with people across channels.
Get recommendations on the right personalization rules and select the right ones to test.
Use one platform to personalize and manage content for inbound and outbound customer experiences across channels.
Meet rigorous performance requirements by managing thousands of concurrent sessions with instant response times.
Connect online and offline channels to create one seamless experience.
Leverage AI-powered personalization — self-learning, segmentation logic, marketing rules, and algorithms — to monitor interactions over time and in real-time.
Deliver consistent brand experiences across touchpoints with a cloud-based, AI-powered content management system (CMS).
Connect campaigns and web experiences and keep customers engaged as they navigate the customer journey.
Optimize every aspect of a customer's interaction with your brand.
Drill down into the individual customer experience with session replay.
Pinpoint the moments that cost you conversions using AI-powered struggle detection.
Use predictive engagement and customer journey analytics to drive retention and get alerts when valuable customers are at risk of dropping off.
Optimize your marketing for the highest value customer journey.
Conclusion
Businesses of all sizes and across all industries are turning to CRM tools to create a central hub for audience reports—gaining a better understanding of who their customers are and what they want, and building stronger relationships as they grow.
Customer knowledge is one of the most valuable resources you have for improving your marketing and sales to grow your business and effectively collecting and organizing all this info can tell you everything you need to know about your customers' preferences.
The sooner you can begin capturing, organizing, and making sense of that data through a CRM platform, the sooner you can start using it to improve customer experience and build more—and better—customer relationships.