CX: What do customers want from a brand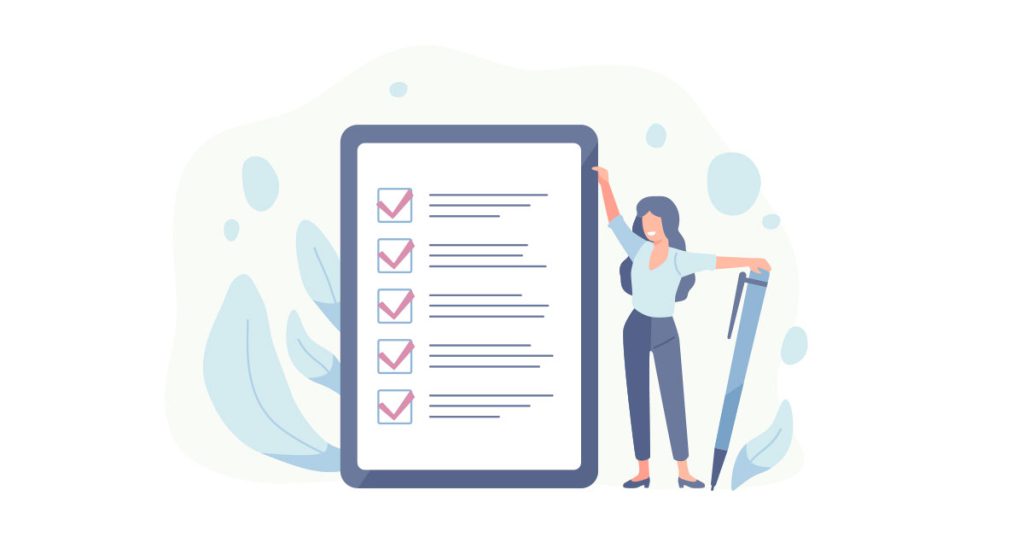 Yes, CX can be that differentiating factor between returning and bouncing customers, with brands that keep investing in a consistent CX strategy becoming more successful, as well as resilient, achieving higher customer satisfaction rates, reduced customer churn, and increased revenues.
So what does it mean to ensure good CX and what would be each experience's impact on their decisions? What do they expect from their experiences with the brands, and how can they adapt their CX strategies to meet their expectations?
And finally, is it all about CX, or is there more to it, to make sure that a brand can keep its customers happy?
CX on brands
Let's first have a look into some key notions on CX and how this affects customers' relations to their brands:
Customers walk away due to bad CX

An average of almost a fifth of consumers abandon a purchase because of a poor customer experience, showing that there is very little room for error when it comes to checkout and purchase experience. Providing solid in-purchase customer support and a faster, more efficient, seamless checkout experience can help brands reduce their purchase abandonment rates.

Customers remember good – or bad – CX

A good or bad experience can impact a customer's choice to buy from a brand, together with the speed of availability and delivery or a large selection of products, highlighting the need for brands to keep improving their CX strategies.

Most customers will pay a premium for superior CX

While previous experiences with a brand can impact a customer's choice to buy from a brand today, the promise of great experience can also entice shoppers to open their wallets wider. The allure of outstanding CX carried greater weight among US consumers across the board. Restaurant meals and vacations/holidays are especially likely to command a premium when it comes to high-quality customer experience. This distinction may be explained because consumers are specifically searching for pleasurable experiences with these purchases, as opposed to when shopping for more practical items like cosmetics or cars.

Bad CX and low-quality products are both harmful

Poor product quality are of course on top of the reasons for consumers to leave a brand, but guess what, bad Customer Experience trails just behind when it comes to brand loyalty The large majority of consumers can switch to a competitor after three poor experiences, while some after just a single poor experience, meaning that there is no margin for error when interacting with customers, even your loyal ones.
What consumers expect from their brands
Effectiveness and 24/7/365 support

Slow response is always being rated as the no1 contributor to a negative experience, together with unresponsive Customer Support, with customers expecting their queries to be dealt with on the spot. But what does "on the spot" really mean? Others could say an hour, while some are not willing to wait more than 5-10 minutes, but this is not the single thing that will make a customer content. Brands must be responsive, yet efficient too, servicing their customers in as few interactions as possible and this is why investing in CX platform systems that empower their CS agents to handle their incoming queries and messages, locate answers, and prepare responses effectively is a crucial move.

Seamless, cross-platform interaction

Customers want to be able to communicate with their brands 24/7/365 across different platforms and devices. You will also have to be able to tell which channel each customer likes the most, but one thing is for sure; a seamless, round-the-clock experience is a promise you don't want to break.

Social media intelligence

The role of social media in the customer journey is growing, with online shoppers being most likely willing to stay loyal to those brands that can support a holistic, personalized experience. Having the right solutions in place is essential to empower social media managers and customer care agents to manage their social media community more effectively, and answer incoming questions promptly, with AI chatbots' help with common questions, while escalating to an agent on the most complex cases.

The self-service option

The self-serve option can play an integral part in a good CX for many customers. Whether it is through an intuitive knowledge base or AI-driven chatbots, self-serve customer care combines several key ingredients that today's consumers want: speed, availability, convenience, and strong support throughout the customer journey.

Empathy

Yes, customers always put first a quick resolution, as well as relevance to the handling of their queries. But there is more to it. as they want their brands to know them, understand them and their needs, and anticipate why they called, doing their best to resolve their issue, not upsell them. Respondents consider the following as integral to an exceptional customer experience (CX):

Listening to them
Understanding their needs
Valuing their time
Solving their problem
Setting realistic expectations

Marketing. When it comes to marketing, aligning with customer service and sharing the data are integral to providing empathetic, personalized experiences to support consumers and meeting their expectations at a time when we all can use a bit of compassion and understanding.
So, knowing all there is to know about CX can safeguard a brand's growth and longevity, right? Not quite, that is until we bring Brand Experience into the equation.
About Brand Experience?
Brand experience refers to the sum of the feelings that result from a customer interacting with or otherwise knowing about your brand (brand story, brand identity, brand image, brand promise, brand design, brand proposition, etc.).Customer service and customer experience are important parts of the puzzle, but so are other tenets of your company's entire presence – like online representation, visual design, marketing, advertising, reviews, and more. BX is the summation of how a customer perceives you across every touchpoint, and a great brand experience encourages consumers to buy into you on – an emotional level.
What's important to remember is that while you can design strategies to help influence both immediate brand experience and long-term BX, it's a metric that is, by its nature, owned by your customers. In other words: it's your customers who decide what your brand experience is – and it's your customers who'll share that with their peers.
Brand experience vs customer experience
 The two terms may seem similar, but there's an important difference between the two. Whereas Brand Experience describes the feeling a customer has about your brand – and often through indirect contact with it – Customer Experience describes the impact your efforts have had on the customer journey when they enter into more direct contact, i.e.
BX. The feelings, reactions, and ideas that result from the direct or indirect exposure to any branded/brand-medicated interaction – influencing a future purchase decision and
CX. The feelings, reactions, and ideas that result from direct consumption, purchase, and use of a branded product or service.
But here's the thing: while the two are different, we've seen a huge increase in discussion and interest in how the two can be combined to help each other over the last few years. After all, they're both metrics that describe what your customers think of you, just in slightly different ways – and they should both be the subject of targeted efforts to move the needle in a positive direction. By tracking both brand experience and the Customer Experience in a more intelligent, aligned manner, companies can shine a light on where and how resources can be better spent for the former to help boost the latter (and vice versa).
CX that leads to brand differentiation
Excelling at Customer Experience can mean much more than happy customers. It can breed a reputation. If customers think of you as a brand delivering brilliant service across every touchpoint available, that will gradually become a major part of your brand.
Everything from staff training to your marketing and communication strategies can and should go into forming your Customer Experience, and when all those things are working seamlessly together, you'll become known for that top-tier experience.
What's more, analyzing your customer experience interactions through a brand lens can help you answer key questions – like whether you're spending excess energy on areas that don't materially affect how your customer feels, or whether CX interactions are remembered.
Making it all work; the BX and CX synergy
It goes without saying that to make your customers happy and feel that no promise has been broken between the brand promises and the delivered experience through the actual customer journey, you will have to do your best to optimize your BX and CX processes synergistically.
And to know how to address those pain points in both areas, there is only one thing you have to be doing and doing well; that is to keep listening to your customers, to really get to know what they feel, and sometimes even make insightful predictions on their next moves towards your brand.
To make this happen, you will have to make sure to have a CX and BX platform that offers real-time insights that will help you pinpoint those instances across the customer journey where things don't go that well. A CX platform that could drive revenue and customer lifetime value, Increase brand value, boost customer loyalty and advocacy, keep close to customers' changing behaviors and reduce costs.