How AI can help retailers to upgrade CX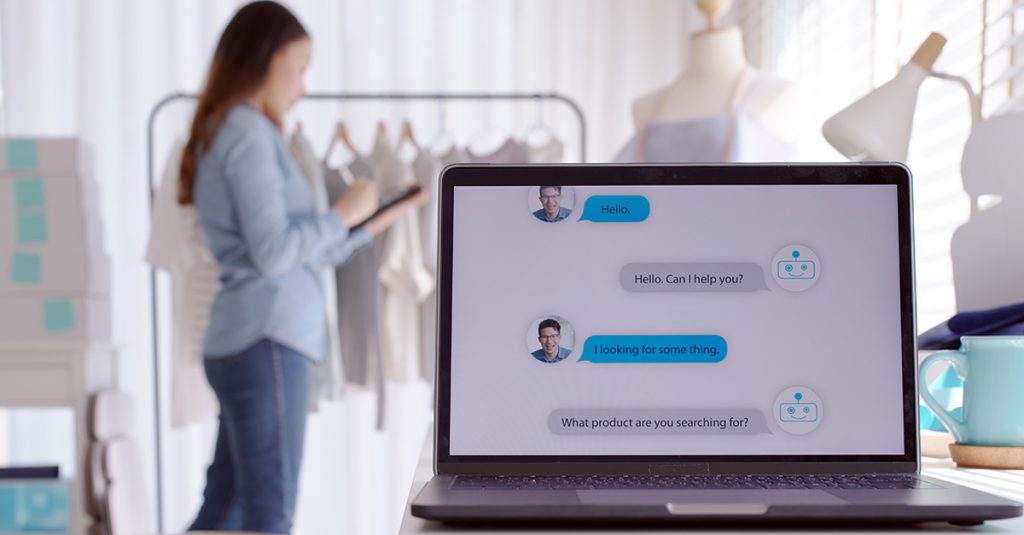 As we are approaching the post-pandemic era, we find many businesses have put their focus on artificial intelligence, with global spending on AI being expected to double by 2024, turning AI into a cornerstone of retail in the years to come.
5 +1 ways  AI takes your Customer Experience to new heights
AI brings the processing and analytical power into the CX equation, to improve the Customer Experience at every step across the customer journey, helping retailers with invaluable insights on their customers as buying behavior, preferences, sentiments, and many more angles to optimize the CX experience.
AI also integrates technologies like machine learning, deep learning, and natural language understanding, set to break down communication barriers and automate customer interactions. Two familiar examples of AI in action are conversational chatbots and product recommendations based on customer behavior data, while the possibilities are endless.
AI is already on the march, growing exponentially, but that growth can only sustain itself as long as the AI tools keep delivering their promise, that is to enhance the Customer Experience.
 Let's check how:
Response and resolution 

Sure, personalization and competitive prices always give you an edge, but when it comes to CX, a retail business has to be responsive. Also, more than half of the customers consider slow response time or waiting on hold as the most frustrating aspect of customer service, with the vast majority evaluating an immediate response to a customer-service question as "important" or "very important." By adding chatbots helping your customers 24/7, the brand stays always there for them, even during a late-night shopping binge, helping answer frequently asked questions, pointing customers to helpful articles, or initiating a return. This doesn't just reduce labor costs; it helps your customers resolve issues faster.

Sentiment analysis

Two-thirds of companies say sentiment analysis helps reduce the cost of customer service, improving CX. You can incorporate sentiment analysis at any stage of the customer journey and use those insights to improve the Customer Experience, helping CS agents better assess the urgency of a customer inquiry.

Customer Service agents' wingman

 AI tools can be useful in assisting human agents by generating support tickets and call summaries, helping with simple tasks such as updating a customer's contact information, placing an order, or scheduling a service call, while the agent is on the calls, allowing the agent to focus all their attention on helping the customer.

Insightful and personalized service

Using AI-powered insights data to implement AI chatbots at certain customer touchpoints can help your business personalize real-time customer experiences while also remaining proactive.

Data-driven customer insights 

AI can analyze data and extract customer behavioral patterns in the blink of an eye. This data can help create customer personas, match customers to products they're more likely to buy and display the most relevant content to readers. Some of the data points an AI algorithm can track include Previous customer communications, Geo-specific events, Purchasing behaviors, On-site interactions, Psychographic factors, and Referral sources. And that's important because the more you know about your customers, the more relevant you can make their experience.

Customized content 

Companies often spend hours composing and scheduling weekly emails to multiple segments of customers. The problem is that even with the right email segments you can't deliver a customized email to every single customer on your list. That's where artificial intelligence comes in. AI makes it possible to send highly personalized emails by analyzing topics of interest and detecting patterns to recommend relevant content.              
These types of dynamic emails can be based on things like favorite blogposts, interactions within the website, trending blog posts at the time, initial interactions with branded emails, total time spent on a web page, etc.
With brands investing so heavily in AI, it looks as though it's here to stay!
AI is set to give brands and retailers the processing power to strengthen customer engagement, encourage brand loyalty, and improve retention. 
But make no mistake, AI is not to be regarded as a ''turn-key'' replacement for humans, but it can certainly help increase efficiency and take low-hanging fruit — like answering frequently asked questions from day one. Don't forget that consumers won't tolerate a bad Customer Experience, regardless of whether it comes from a human or a bot, so you can only afford to offload tasks to bots if it improves your CX. That should be your litmus test for implementing any new piece of technology.