How to turn holiday shoppers into loyal customers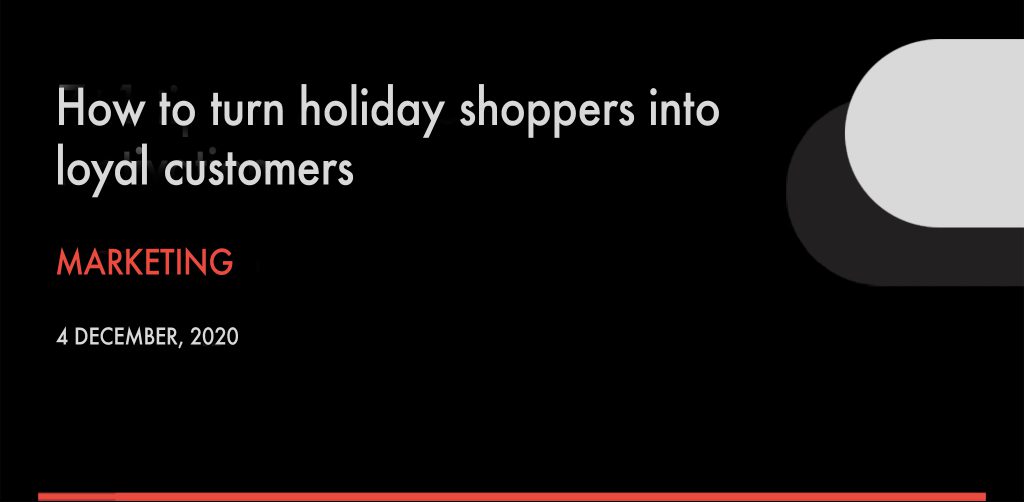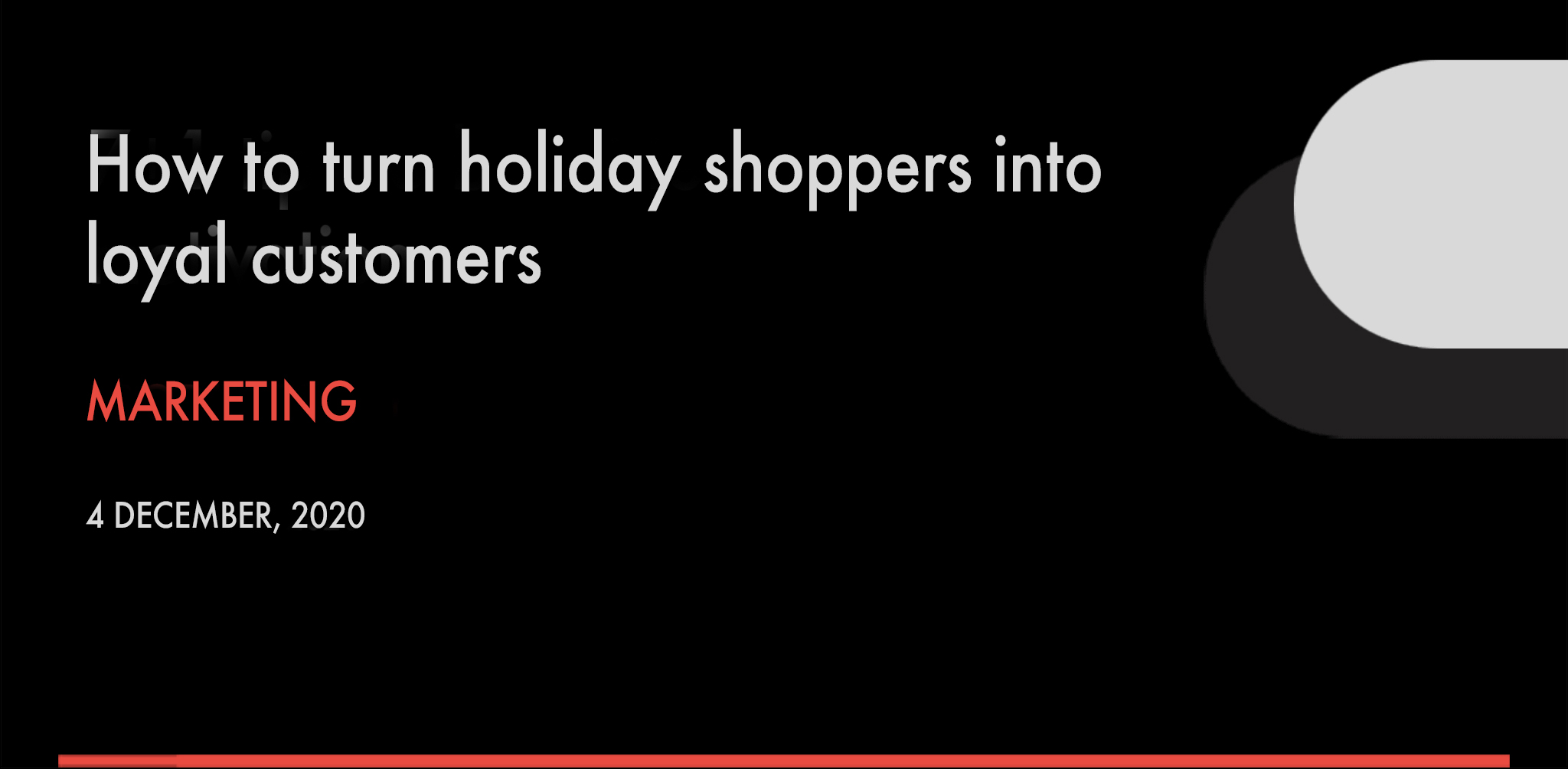 While the first lockdown on the Covid-19 has changed our lives and working routines, we would have never imagined, the autumn lockdown that has followed the ''carefree'' summer season, was surely set to bring the big change to our customer habits, as well.
In Greece, with the upcoming lockdown having been announced two days ahead, on Wednesday 4/11, a massive rush was noticed in most retail stores, with consumers queuing up to buy clothes and other goods that were not of first need; an increase of more than 100% was noticed in customers and sales between Friday 6/11 (one day before lockdown) and the two previous Fridays (23 & 30/11). The increase was also similar when comparing Thursday 5/11 (two days before lockdown) with the previous two Thursdays.
As consumers were forced to adapt their behavior from one day to another, consumer trends that have been developing on a clear path in the last years were disrupted – the question remaining is whether this disruption will have a lasting impact. What happens now as economies are ramping up and social life is slowly opening up – what will the new normal of consumer behavior look like? 
Hard questions and no-one seems to hold the right crystal ball to have them answered… 
Until then, when all the right answers are there, we can only go one step at a time and so, as the holiday season approaches, one thing can be for sure, that holidays have been and will always be a great season to attract new customers. 
Especially these strange days, when you come to think of the massive shift to online buying from the majority of the traditional customers while putting the lockdown effect itself into the equation, gives customers nowadays unprecedented mobility and a willingness to check new things; it's customer experience revisited, one could say.
So, unless you have done all things wrong, it is highly likely that you will be enjoying these nice volumes of new customers to your online platform during the holiday season.
While new customers are great, returning customers are even greater, as repeat customers are known to be generating more than 40% of total revenue, let alone the fact that retention always comes cheaper than acquisition.
Tips for long-lasting customer relationships
So let's check below some good tips to help you build a lasting relationship with your holidays' newcomers.
Have great customer service:
Number one. A dissatisfied customer is highly unlikely to become a loyal customer. To avoid unnecessarily losing repeat business, get ahead by reaching out and offering assistance before any complaints, so send emails after your product has arrived with satisfaction questions and tips and tricks for getting the most out of their new purchase. 
Monitor, assess, plan:
Exploit analytics to go to actionable conclusions and predictions. So as you think about your strategy for retaining holiday visitors as long-term customers, keep a close eye on your metrics. By taking the time to see what works and what doesn't, you can get a full picture of your customer's behavior, preferences, and shopping habits to improve your marketing strategy for the upcoming months. 
Showcase your Loyalty program:
As holiday shoppers are at majority one-time shoppers, and thus very reluctant to sign-up, a gift or a great discount could do the trick to invite them in, so that you can retarget them with personalized marketing activities in the days to come.
Send welcome emails:
Welcome emails have reportedly a bigger open rate than the promotional ones, so use this edge for your content to be seen. Having said that, these are a few things you could do to make them interesting:
Give useful content: Make content that helps customers get more out of your products or helps them solve an issue they are likely to be experiencing. You don't have to create all of this content yourself – linking to a reputable source of information in your industry can be just as good. 
Be fun: Entertaining content is a great way to engage with your new customers. Try a funny video or meme that relates to your industry or product, or anything that's in line with your brand and fun.
Showcase: Case studies and product reviews should be also there.
Share your mission: Have a compelling company story or brand mission? Tell your new customer more about yourself, how you started your business, what drives you, and your vision.
Be personal: 
Put a personalized touch with your product packaging; this could give you an advantage compared to the impersonal treatment from most brands.
Go social:
Interact with your customers on social media by tagging you or using a brand hashtag. They can then connect with other customers, and you can like, share, or repost their content to return the favor. You'd be surprised how many people will be thrilled to see their posts shared by you.
Retargeting:
Retargeting allows you to track visitors to your site and then personalize your offering specifically to them. Tip: if you don't have a lot of traffic to your site, you'll have to regularly refresh your ads so you do not burn out your audience. Things to try with retargeting include: showcasing a new product or new variations of an old product, sales, special offers and deals, specific deals for retargeted shoppers, upsell and cross-sell other products, Ask for a review.
Be the expert:
Don't underestimate the importance of brand expertise over online reviews. Develop creative ways to proactively steer shoppers to specific items in-store or online, including sections labeled staff picks, customers' favorites, or product of the day/week/month. 
Despite all we've been through this year and all the unknown that lies ahead, the holiday season will still be the busiest time of year for you and your business, and hopefully the most profitable. If you can implement even a few of these simple tips, you might just see an uptick in your returning customers when the holiday season comes to a close.