Insightful knowledge shapes future business' landscape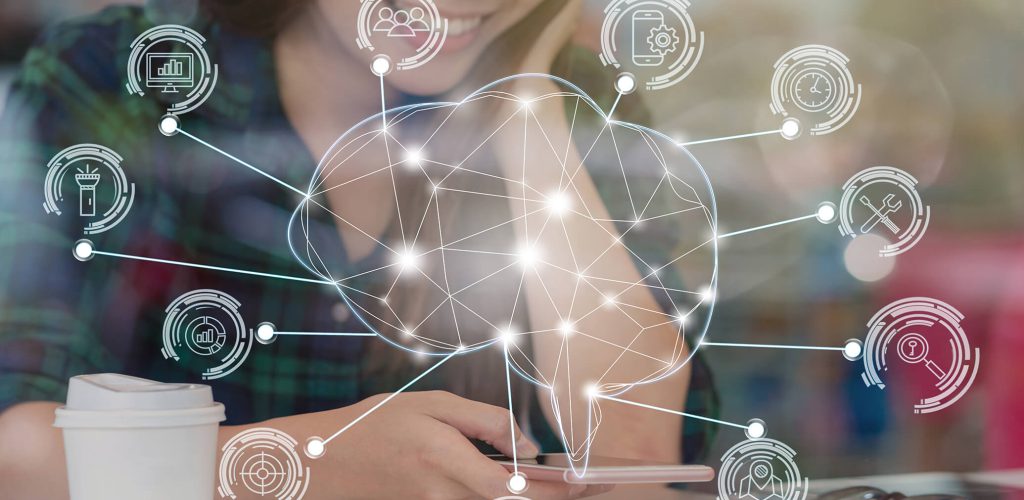 If there is anything that the pandemic has brought to the business, is an abrupt digital acceleration; businesses that are better digitized are the ones that find themselves in a better position to move forward, than the traditional ones. Some say that we have " a 10-year evolutionary leap toward digital" in retailing and this is a statement that looks to be very close to the truth.
Some say that we have "witnessed a 10-year evolutionary leap toward digital" in retailing and this is a statement that looks to be very close to the truth.
A strong digital-first mindset: a prerequisite for survival
A strong digital-first mindset turns now to be an absolute prerequisite, not necessarily to excel, but rather simply to survive in the business landscape of the very near future.
Pushing businesses to stay at the forefront of integrating digital solutions that could help them better know their customers, further empower their employees and supply chain, and stay close with the customers across all the available touchpoints.
Within the context of this digital acceleration, lies the data explosion; retail data circulation has skyrocketed to 40 petabytes and this has enormous value for the businesses, as well as great potential, as only a 20% of this is structured, i.e. insightful, or at least insight-ready.
It goes without saying that this data explosion turns AI, from a rather vague ''nice-have'' of the future, into a "here and now" technology that can bring to the retail business a clear competitive advantage, helping retailers to unlock the power of that data. 
AI's impact on the future of humanity
It is a common truth that AI is set to change our world and humanity in the next 50 years, more than any other technology in the past and it is only a matter of time before we will be addressing this shift at the split between the before and after AI era. 
Well the AI clock has been ticking earlier on, thanks to the pandemic accelerator and the exponential rise of data volumes.
The 2 essential AI data management functionalities
Data are to be henceforth be regarded as one of the great assets, such as the inventory and the stores, and in the forthcoming 5 years, there are 2 AI data management functionalities that all cutting-edge businesses would definitely want to miss out on:
Natural Language Understanding, bringing at the forefront of customer services NLU bots that would actually understand what customers say in natural language and become the touchpoints for customer service, ordering, and customer engagement. 
Machine learning algorithms to analyze sales and marketing data and suggest engagement actions per customer segment. 
As the data volumes collected in B2C businesses are so immense, humans cannot process them, let alone the human biases that would many times prevent them from realizing patterns in data; artificial intelligence comes to the rescue, working as a restless assistant for sales and marketing executives that will help them to improve customer experience strategy and to detect happy or unsatisfied customers, fraud, etc.
Now with AI, we have the processing power to analyze all these dark, unstructured, unmapped data, like voice recordings from our call center, emails, chats, social media posts, that stayed thus far unexploited.
The impactful AI application: Natural Language Processing (NLP)
AI SaaS platforms such as Pobuca Knowledge can give all the right tools to access all these data and extract insights like a "restless and cloned" business owner could do. The recent advancements in AI and Machine Learning are definitely going to change the way we live; speech recognition, text understanding, vision, and robotics are going to impact every industry, but while all of these are important, the most impactful AI application that is going to change the way we live could be live Natural Language Processing (NLP), as NLP is going to change the way people interact with computers and with each other, opening up an interface with endless possibilities.
An AI platform with NLP capabilities as Pobuca Knowledge can for example is the answer to the 3 basic needs of every Customer Service department, to share knowledge, automate processes and engage agents. Leveraging AI to analyze conversations from all customer touchpoints to extract Q&As for the knowledge base and engage customer service agents, an AI platform that can empower businesses to:
Build an ever-growing Knowledge Base from existing conversations with customers. In other words, a customer question and an answer by a call center agent becomes automatically a Q&A article for the Knowledge Base. 
Offer more precise and data-driven performance evaluation metrics, such as sentiment analysis with respect to customer interaction.
Feed the right information through the knowledge base to the customer service bot; solving the biggest issue when developing a customer service bot, that is where to find the right Q&As for its interaction with the customer.
The future with AI SaaS solutions
With the right AI SaaS solution, businesses can connect all the right dots along the customer journey and bring together disparate data sources across the retail value chain, enabling retailers to realize the true value of their data by enriching core business processes and turning data into actionable insights to improve their customer service, Identify bottlenecks and automate your customer service workflows using AI bots and Reduce costs related to complain management.
And just think that this is just the beginning, the clock has only started ticking…