Tips & tactics for a powerful B2B LinkedIn strategy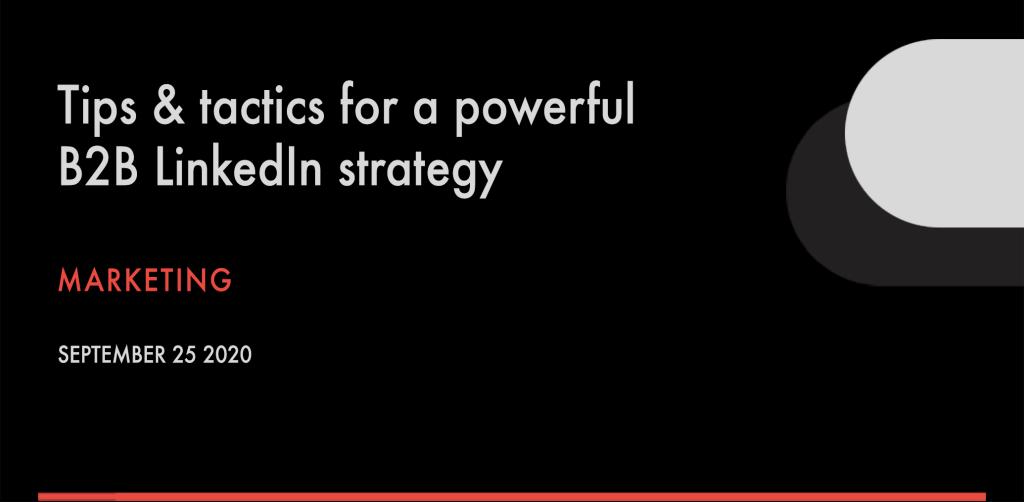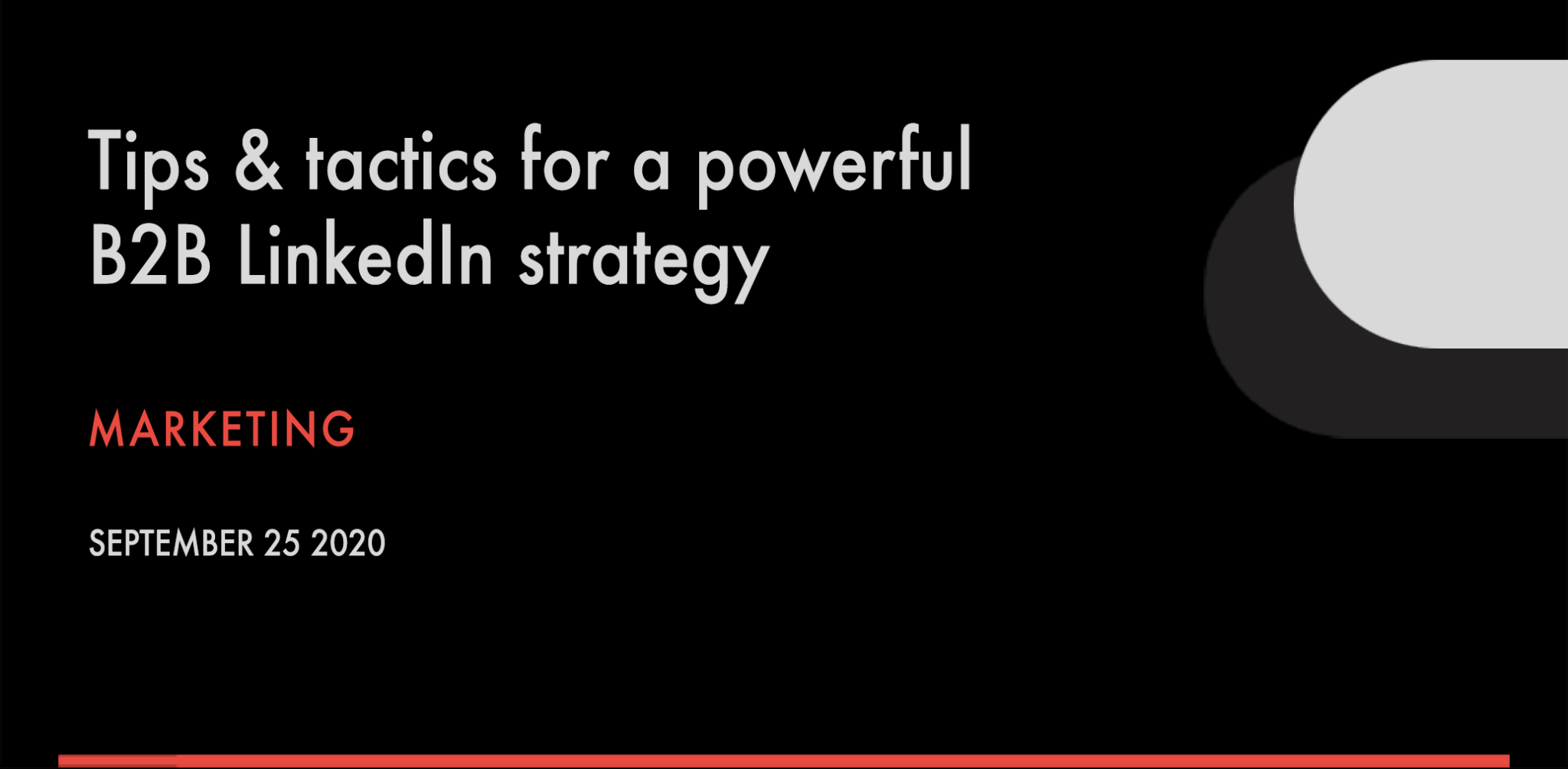 If you have content to distribute, which you definitely should, LinkedIn has to be your B2B marketing strategy's first stop.
It's where 94%, of B2B marketers, go first compared to Twitter at 89%, Facebook and YouTube both at 77%, and Google+ 61%. It's also all about business, with more than half a billion professionals and 30 million companies and the most-used social media platform amongst Fortune 500 companies. It draws more than 9 billion content impressions, while only 3 million share content on a weekly basis, an unbelievably low 1% of monthly users that could give you a real edge.
Convinced? Now, let's move on to some great tips on the right B2B marketing approach for the LinkedIn company page. And don't forget your goal is to build a concise brand identity and increase your business exposure to potential customers, partners, industry influencers, media, etc.
The tips
Reach the right audience – Use LinkedIn's website demographics to understand your audience even better; don't forget to use its insight tag, to see what types of professionals are viewing your content, to create your engagement goals.
Build your brand persona – To be able to target your content and enhance your brand loyalty & awareness you will first have to build the right persona for your brand, as your LinkedIn page should have its own tone of voice to attract businesses to view your brand's content.
Optimize your profile or page – Most importantly, an effective brand presence on LinkedIn will feature a complete profile. Create personal profiles for high profile executives or employees, as well as company pages or both and optimize it, e.g. pages with logos get six times more views according to LinkedIn. And don't forget SEO, as Google previews 156 characters of your page description and increases your B2B conversion with keywords that will interest your target audience.
Post valuable and relatable content – Valuable content creates engagement, word of mouth, and also gives you brand exposure, while poor content has little value or interest and over-saturates your page and follower feeds. Make content less sales-oriented and more focused on topics that fit your brand image and are showcasing your services and educate potential customers about your products, services & mission.
Form a human approach – Make your content true, human, relatable, and build a human connection. Offer food for thought, and not just promote how top-notch are your products. Share pictures of your employees, from the daily working life, events, CSR, etc.
Share insights – You don't have to be disclosing any sensitive information, just make sure that you are giving some really useful information about known hot topics of your business. This will earn the trust of your readers, to be reflected in trust in the brand, the products, and the services offered.
Create a strong network and channel traffic to your site – Build a solid referral network, as your employees' details will broaden your potential to invite others to connect with you and your brand via LinkedIn. Increase exposure to potential customers, partners, influencers, news media, and channel all this traffic to your website. You can also nurture your LinkedIn connections via direct messaging.
Give LinkedIn Ads a try – LinkedIn's ad platform offers powerful targeting options and pay-per-click (PPC) campaigns that drive brand awareness and lead generation. There are 6 types of LinkedIn ads that you can choose the most suitable depending on your marketing goals. By paying a small amount to sponsor your update, it will have a higher priority in newsfeeds to encourage interaction and generate sales leads.
Now let's move on to the tactics around your B2B LinkedIn strategy; to wrap it up, stick to relevant, well-timed content with an optimized profile and a commitment to building and nurturing a strong network; check how below:
The tactics
Your content; types, tips, when and how's
Make original content that links to your site and/or blog, as webinars, that will increase your credibility and website traffic and whitepapers to show your expertise and increase your brand's credibility.
Announce upcoming events, conferences, and seminars, your distinctions, and new partnerships.
Share and mention great content from popular and trustworthy websites – e.g. in Pobuca's case interesting articles on CRM and technology – and comment on them, to prove that you are active, updated, and always interested in the new technologies and trends.
Promote your services, key points & benefits with website links to the products' pages.
Share cool news and trends.
Produce infographics and videos.
Post your job openings.
Share real photos of your people in company events, CSR activities, exhibitions, etc.
Promote lifelong learning via various types of content (articles reposting, Academy, infographics, etc.).
Don't hesitate to congratulate your competitors for big achievements or awards.
Post 3-4 times per week and stay consistent. Don't spam with your products promo.
Make sure to tag people & accounts; when you tag someone in a LinkedIn post, their connections and people who follow them will also see that content and once a few people engage with the post it's also seen by those people's followers and connections.
Use hashtags; LinkedIn users can follow a hashtag to get content on that topic in their feed even if they don't follow specific influencers for that topic.
Use always 2-3 specific brand hashtags to create a content base, where you can collect all the posts.
Boost your people's personal profiles, you need those active employees' profiles, not only your company's; starting with small steps to build company influencers.