Why brands cannot ignore Customer Experience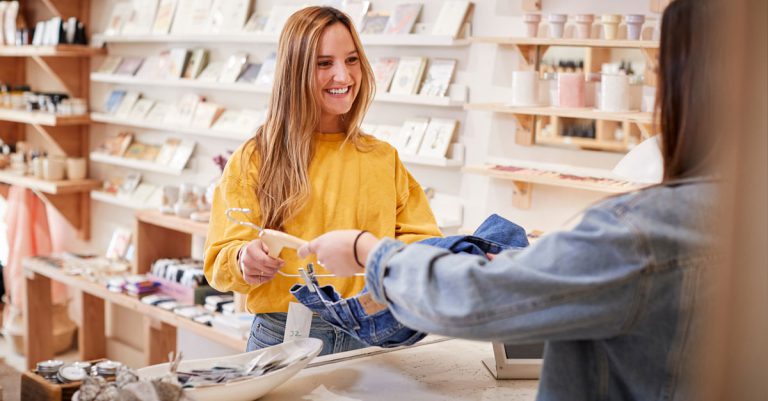 Customer Experience (CX) is nothing less than how your customers feel in the sum of their interactions with your business across all the available touchpoints of your organization.
"And at the very heart of CX's importance, lies customer retention, as the very first step to be taken in building a community of people who care about your brand and your products."       
This is why, before thinking of throwing all your business resources on customer acquisition, make sure that your business is a place where your existing customers feel good about the purchases they make, as they'll then make larger, more frequent purchases, share their brand enthusiasm with their connections and remain loyal through changes.
Top reasons not to ignore CX
Here are the top reasons why a business can't afford to ignore the Customer Experience and instead, start striving to create the best experience possible for their customers:
1.Retention vs revenue.
Online retailers spend about 80% of their digital marketing budgets acquiring shoppers. But for each 1% of shoppers who return for a subsequent visit, overall revenue will increase by approximately 10% – meaning if online retailers retained 10% of their existing customers, they would double their revenue!
2. Higher customer Loyalty.
Customers that feel appreciated are more likely to feel satisfied with their experiences with your business, something that could result in reduced customer churn while increasing a customer's willingness to repurchase and recommend that company to others.
3.New customers.
When you satisfy your customers, they are most likely to be conveying those experiences with others, both online with people they may not even know and in more personal conversations, which drives more awareness of your brand and more new customers.
4.Revenue.
Better CX can help drive revenue by reducing customer churn, increasing the number of brand advocates and engaging new customers, encouraging larger or upgraded purchases.
5.Competitive advantage.
As price is no longer the commanding differentiator, CX has grown more important than price in the customer's choice of brand, as people like businesses whom they have a good time with, an affinity that can be cultivated through a seamless Customer Experience.
6.Belongingness.
Employees' pride in the place their work comes from knowing that their employers will do right by their customers. Customer Experience and employee experience are inextricably linked, as highly engaged employees positively influence the Customer Experience, proactively looking to find new ways and realize them to deliver exceptional Customer Experience.
7.Organization.
To be effective, Customer Experiences must touch every aspect of an organization from the inside out, improving not only the customer's perception of your organization but also the perception of potential investors, facilitating identifying investors and partners with similar values, that will help scale up the business to meet what the market demands.
Top CX statistics for 2022
To stay ahead of the competition, it's always important to understand where Customer Experience is headed. Check out these top Customer Experience statistics for 2022 to see what you need to do to keep up:
81% of organizations cite CX as a competitive differentiator (

Dimension Data

).


A total of $1.6 trillion is lost each year in the United States as consumers switch brands after receiving bad customer service (Accenture).


Although people are seen as the top priority for enhancing the Customer Experience, technology receives the most growth and investment (Gartner).


72% of customers will share a positive experience with 6 or more people. On the other hand, if a customer is not happy, 13% of them will share their experience with 15 or even more (Esteban Kolsky).


Customers who had the best previous experiences spent 140 percent more than those who had the worst previous experiences (

Harvard Business Review

).


A 5% improvement in customer retention results in profit growth of more than 25% (Bain & Company).


Controlling who might access their info was crucial to 93 percent of Americans, 74% feel this is "very important," while 19% say it is "somewhat important" (Pew Research).


Customers expect connected journeys, and 76% of customers expect consistent interactions across departments. However, 54% say it generally feels like sales, service, and marketing teams don't share information

(

Salesforce

).