Can a POS-based Loyalty program challenge a dedicated Loyalty platform?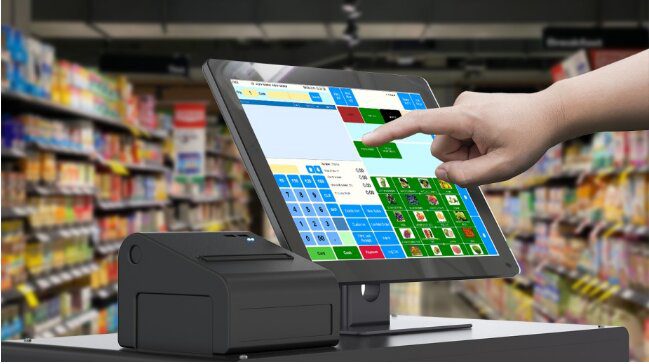 Is loyalty software that comes with your POS system enough for your loyal customers?
Customer Loyalty means one simple thing, that a customer is willing to come back to our business and purchase again and again. This can also lead to advocacy, that is for the customer to act as a spokesperson and champion for our brand, products, or services.
It is a given that loyal customers are expected to spend less time on the consideration stage and proceed straight to buying, therefore it's important to immediately hook customers right at the moment they interact with the business. And the best way to do this is through a Loyalty program that makes our customers feel rewarded for showing love to our brand.
Dedicated Loyalty platform aside, most POS systems today do offer a complimentary, built-in loyalty software upon sale. And this can become so handy, as well as straightforward to use, that could many times lead to a dilemma that many are confronted with:
To invest in a Loyalty program that is embedded in your POS system or a standalone Loyalty platform?
Let's now take a look at some facts.
POS-based Loyalty software
Most of the modern POS systems today come with a built-in Loyalty module and a basic CRM tool that facilitates the collection of basic customer information and viewing their spending, as well as issuing points and cash backs. 
On the other side, there are some limitations and downsides:
No touchpoints for the customer: Through the POS, the seller can check customers' info and view their points, unlike customers, that cannot do the same, as there is no interface for them to view how many points they have collected, what are the gifts they can redeem and so on.
Preset loyalty schemes: A Loyalty program that comes with the POS can only work its way through limited mechanics, as  €1 = 1 point. You can't create a multi-tier membership to encourage customers to increase spending, while there is also no way to issue birthday rewards, welcome re
Non-personalized customer engagement features: Issuing points for customers alone is not enough. To foster customer loyalty, an ever-present personalized engagement with customers is important. A POS-based Loyalty does not come with marketing automation software and therefore you probably have to invest in a separate tool to send out personalized emails and text messages to your customers.
Customers are more likely to forget about their rewards: In most cases, customers remember about the Loyalty program at the cashier, only because of a cash-back redemption. And this is actually what gets us to the most important challenge:
Reminding customers of their Loyalty benefits only at the cashier minimizes the effect on the average basket and purchasing frequency. This is why more than 65% of POS-based Loyalty programs lose money since the revenue (and gross profit) increase does not cover the actual redemption costs.
A dedicated Loyalty platform
A dedicated Loyalty platform, such as Pobuca Experience Cloud, combines a Customer Data Platform (Customer 360), a personalized omnichannel campaign tool, AI-driven customer analytics, and a CRM layer based on Microsoft Dynamics 365. 
All these with a powerful and customizable Loyalty engine that also offers, over and above POS coupons and discounts, a loyalty marketplace for redeems.
What makes our software special:
Customer 360: Use one single database to collect the customer's data from all (online & offline) marketing touchpoints and create unified customer profiles to offer personalized experiences.
Voice of customer analytics: apart from the transactional data of each customer, Pobuca analyses what they say in every marketing and customer service touchpoint and updates their profiles in the CRM.
Personalized customer engagement: Create long-term relationships with your customers by using a 1:1 marketing approach through all digital touchpoints.
Customized loyalty program: With Pobuca you can customize the loyalty program to your liking, using any structure and scheme that you like. Be it single-tier, multi-tier, with birthday rewards, "refer a friend" rewards, welcome rewards, or issuing gift cards – you can do it all!
Loyalty reporting: More than 50 predefined loyalty reports and most importantly an ROI KPI: how much money does your business earn because of your Loyalty Program?
Pobuca Loyalty Marketplace: Giving customers more selections and freedom in how they use their Loyalty points. Discover new partners and enable any transaction in your loyalty currency. Turn unused loyalty points into strategic tools that will nurture your long-term customer relationships and build customer lifetime value.
For more articles subscribe here and join 5,000+ other leaders who receive my regular notes about AI, CX trends, and the social impact of technology.