Customer Experience & AI: trends to explore in 2023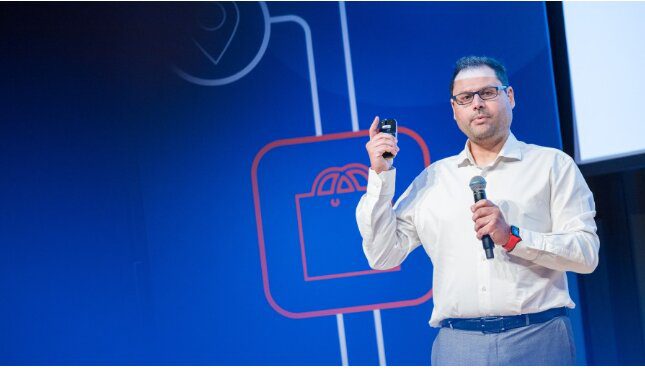 With Customer Experience having already emerged as the key differentiator for brands and retailers and AI is no longer anticipated, rather than already present, let's have a look into 3 technologies that are most likely expected to influence the CX landscape: AI with Decision Intelligence, Metaverse and Web3 with NFTs.
The first time I heard about Digital Darwinism was by Brian Solis at Microsoft WPC in 2014, stating amongst many the following:
Digital Darwinism is the evolution of consumer behavior, when society and technology evolve faster than some businesses' ability to adapt.
This basically sets the definition around which almost every modern business is forced to constantly play this relentless catch-up game in order to keep up, if not predict, the consumer needs. And businesses that don't make it, may very well go extinct, as is the sad truth for many species along the course of the Darwinian biological evolution. 
The examples of Digital Darwinism victims in the business world are quite many, with some of the most well-known beings of Kodak and Blockbuster video clubs,
 that failed to foresee, or at least adapt, to the technological advancements in digital cameras and video streaming services (like Netflix), making these giants obsolete in a shocking matter of just a few years…
Let's try now to put all this in the past, and to do our utmost so that this will never be the case for our business, by having a thorough look into the latest CX trends, those ones that we should put on the spotlight in 2023 to remain on top of the market. After all, digital transformation also represents the quest to understand how disruptive technology affects the digital Customer Experience.
1. First of all we notice with CX the same trend that appeared 15 years ago with brand and performance marketing: CX leaders are willing to measure all the details of their Customer Experience and be more targeted with their expenses and focus. Therefore, it makes sense that the first CX priorities according to Gartner are to Measure CX, as the measurement method until now, surveys, are, to say at least, insufficient. This is because of the survey-fatigue phenomenon, in which less than 7% of customers answer surveys. The solution here comes from AI: now you may "listen" to all your customers in every touchpoint and automatically have CX metrics, KPIs ,and Voice of Customer insights. (Try Pobuca Measure and check how it works)
2. Another CX trend are the "is it worth it" questions. Is it worth it to improve a specific CX metric? 
(for more details on DI you may check this article). What will be the Return on Investment (ROI) if we start a new CX initiative? In order to
answer such questions, the next generation of AI applications, named Decision Intelligence (DI), will be the protagonists and will have a huge impact in business decision-making. 
3. We have heard a lot about hyper-personalization in the last 3 years. It means brands can tailor their marketing to individual customers. In order to achieve hyper-personalization we need first to Know Our Customers, not only in terms of their sales and marketing transactions but also in terms of "Voice of Customer". But with so many insights and customer segments, who is going to prepare the personalized content? Here comes Generative AI that produces original texts or images based on prompts. In this way content creation could easily go at scale and be more personalized than ever!
4. With customer service the biggest trend is to include Value Enhancement Score (VES) into our KPIs, which connects the dots between Customer Service and Loyalty.
VES focuses on two key areas of a customer's perception of a product or service. Specifically, it evaluates how the service interaction affects the customer's:
Ability to use the product or service
Confidence in the decision to purchase the product or service
5. Virtual Agents are not something new to customer service. However, now the spotlight moves from creating a bot to training it with proper skills to:
service customers with content from an AI-fed, auto-generated Knowledge Base.
possess digital commerce skills, like ordering automation, last mile experien,ce and order-related troubleshooting.
Now, let's take it from AI to a few words about Metaverse and NFTs.
There has been an ongoing debate and discussion surrounding whether the metaverse is popular now and whether it will become more popular in the future. With Metaverse we mean the next iteration of the internet: a single, shared, immersive, persistent, 3D virtual space where humans experience life in ways they could not in the physical world. In many ways, the metaverse is intrinsically tied to Web 3.0: the next "iteration" or version of the Internet. Web 3.0 focuses more on user identity persistence across different domains and websites and incorporates more VR and AR technology, further blurring the line between the online world and the real world.
In my opinion, the metaverse is currently at the lowest of its popularity level compared to what it will likely rise to in the future.  This doesn't necessarily mean that the metaverse will look exactly how Meta, Microsoft, Apple and others predict it will. However, Metaverse will almost certainly be used in online shopping for real-world and digital items and this means that new consumer behaviors will arise.
According to McKinsey's report Value creation in the metaverse, Metaverse is being expected to be valued at $5 trillion by 2030, with an estimated $2 to $2.6 trillion impact specifically on e-commerce. There are already metaverse shops that you can browse with your avatar to purchase digital items for your character, like clothes or accessories. Finally, in Metaverse, Virtual Agents will become the real 24×7 frontliners of brands and retailers.
Last but not least, the trends for Customer Loyalty are evenly exciting! First of all, we should consider Loyalty as part of the Customer Experience, something broader that goes further beyond the already-known loyalty points & rewards. Talking about rewards, in the years to come we are expecting to see alternative redemption options for customers, with Loyalty Marketplacesfacilitating customers to exchange their points across the loyalty programs of their favorite brands, to have access to a gift catalog, to donate them, and to convert them to cash or -why not- to crypto & Non-Fungible Tokens (NFTs). NFTs, unlike other digital assets, are unique and exclusive, not intended to be mass-produced, and their limited nature drives their value. 
It is their uniqueness that enables brands to use NFTs to drive customer interaction and loyalty by building exclusive communities of NFT owners. The metaverse and NFTs have great potential to change the way people shop and engage with their favorite brands. Investing in the metaverse experience today will give brands a competitive advantage in the future.   
And AI will be there, growing stronger day by day, serving as the main facilitator that will carry Customer Experience to the next level, or should we maybe say dimension, allowing brands to provide better digital experiences – blurred with the physical world. AI will help businesses to scale, by assisting employees when humans are not enough, automating manual processes, and minimizing repetitive tasks.
If you are passionate about Customer Experience, join the CX Ninjas community and connect with other CX experts to exchange knowledge, expertise, and insights, while staying up to date with the latest news & trends!