Pobuca announces its new website radically redesigned and restructured.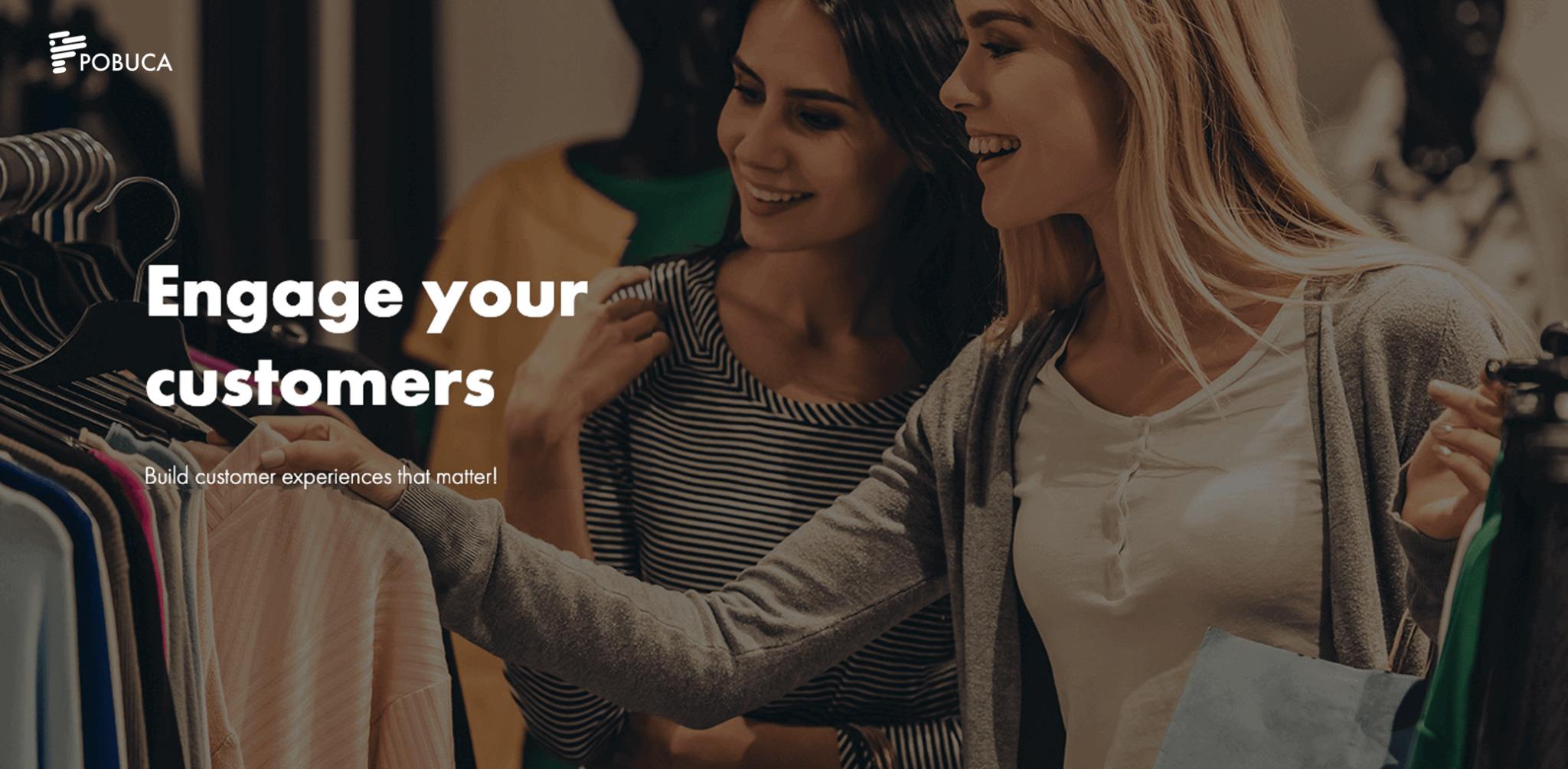 Pobuca's new site - www.pobuca.com - is now available to the public, aiming to further enhance the customers' navigation experience, on a completely new structure that reflects its new strategy for Greece and abroad.
Athens March 16, 2020 – Pobuca (formerly SiEBEN) the rapidly growing scale-up company providing top technology solutions and products in CRM & productivity, announces the radical redesign and upgrade of its website.

Pobuca's new site – www.pobuca.com – is now available to the public, with the aim of further enhancing the user experience and reflecting the company 's expertise in Customer eXperience (CX) technologies. The optimum customer experience emerges as a top priority in a new decade where Pobuca aspires to continue to innovate on an international level.

The new site's design aims to showcase Pobuca as the go-to-market platform for brands and retailers and highlight its solutions along two axes: increasing sales and customer engagement and making employees more productive within sales, marketing and customer support.
With the launch of the new site, the company's digital transformation is completed, so that the company can be totally identified and correlated with the product and its platform, a key characteristic for its international expansion.
At the brand's new site, visitors can have instant access to the 4 main solutions, Build loyalty, Increase sales, Communicate faster, Grow your business, as well as to deepen their knowledge on a wide range of data for each one, according to their needs.
With a constant focus on innovation and the utmost priority in designing products and services to improve the overall customer experience, Pobuca's new site provides a user-friendly experience, so that navigation can be based on product and service needs, while enabling at the same time 'smart' visitor recognition that focuses on the sections of interest. New site is also fully adaptive and responsive on desktops, smartphones and tablets and is designed and implemented on international customer-centered best practices and standards, based on one of the best technology platforms (Orchard), while integrating cutting-edge solutions as Microsoft Azure, Ghost CMS and Nginx to maximize website performance.
"Pobuca's vision is to deliver cutting-edge technologies and our know-how to every organization, both domestically and internationally. Our solid focus on innovation could not exclude the brand itself, in order to provide the ultimate user experience throughout the customer journey, from the moment that the customers will want to learn more about our products and services, communicating with us to find out more and see if they meet their needs, up to the actual sale and the after-sales service. With that in mind, we have created the new site to reflect our philosophy and we sincerely hope it is something that its visitors will be able to enjoy, from their very first contact. " said Isidoros Sideridis, Managing Director of Pobuca.