Strategic partnership between Pobuca and Cosmos Business Systems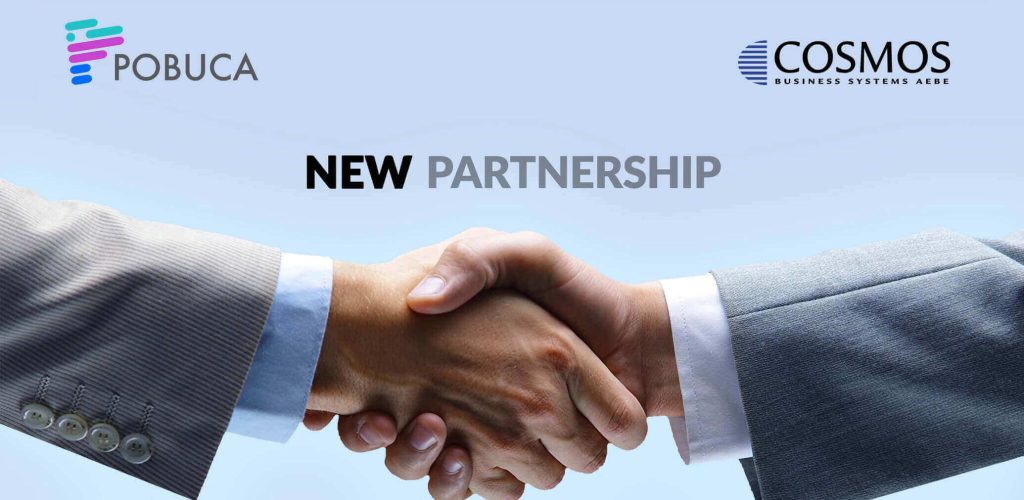 As part of the strategic partnership, Cosmos Business Systems becomes a reseller of Pobuca Customer Experience solutions, while also undertaking part of the supply of hardware equipment.
Athens, February 22, 2021 – Pobuca announced its strategic partnership with Cosmos Business Systems; as Pobuca steadily develops into a global leader in Customer Experience, it joins forces with Cosmos Business Systems, one of the largest IT and Telecommunications technology groups.
Cosmos Business Systems has over 30 years of presence as a System Integrator in the Greek and Cypriot markets. As a provider of integrated IT and telecommunications solutions, it covers all 4 pillars of technology, namely IT infrastructure (Infrastructure), networks of all types and data and infrastructure security (Networking and Security), high-end Services (IT Services, Managed Services and Consulting) and software production for the private and the public sector (Software Development). Cosmos has designed and implemented major projects related to Data Center Infrastructure, Networks, Security, Software Applications, Cloud Services to private companies and public sector organizations. It cooperates with leading manufacturers, such as IBM, HPE, HP Inc., Dell, Lenovo, Cisco, Avaya, Huawei, Microsoft, VMware, Oracle, but also with other major companies abroad.
As part of this strategic partnership, Cosmos Business Systems undertakes the supply and support of infrastructure equipment and the corresponding software licenses (system software), while at the same time it will promote Pobuca solutions in the field of CX & Loyalty as well as related solutions in its clientele. In this way, Pobuca ensures for its customers competitive prices on hardware and a specialized partner who can add value with immediate and efficient service.
"Every strategic partnership fills us with pride in the important steps we continue to take in our quest to establish ourselves at the top of Customer Experience (CX) technologies globally. To succeed abroad you must be completely focused on what you offer and build a network of partners that will give you greater access to the market. With our cooperation with Cosmos Business Systems we achieve both, by provisioning the supply of hardware and system software of our customers to a reliable integrator and at the same time by acquiring a reseller of the Pobuca platform in Greece and Cyprus. I believe that only through such highly specialized synergies will Greek technology companies be able to achieve something important in international markets." stated. Isidoros Sideridis, CEO of Pobuca.